For a friend who have sclerosis
Fundraising Danish Sclerosis Association 2023
(Scleroseforeningen indsamling 2023)
You can still help and donate by clicking the links below.
Donate to my fundraising at Scleroseforeningen here>>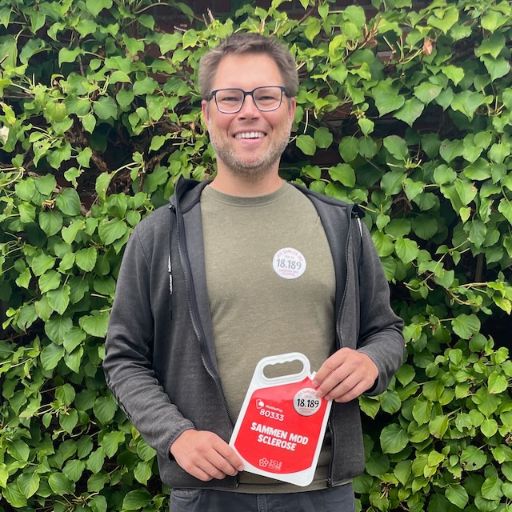 See my 2023 fundraising online results here>>
Below my Sclerosis fundraising result 10-09-2023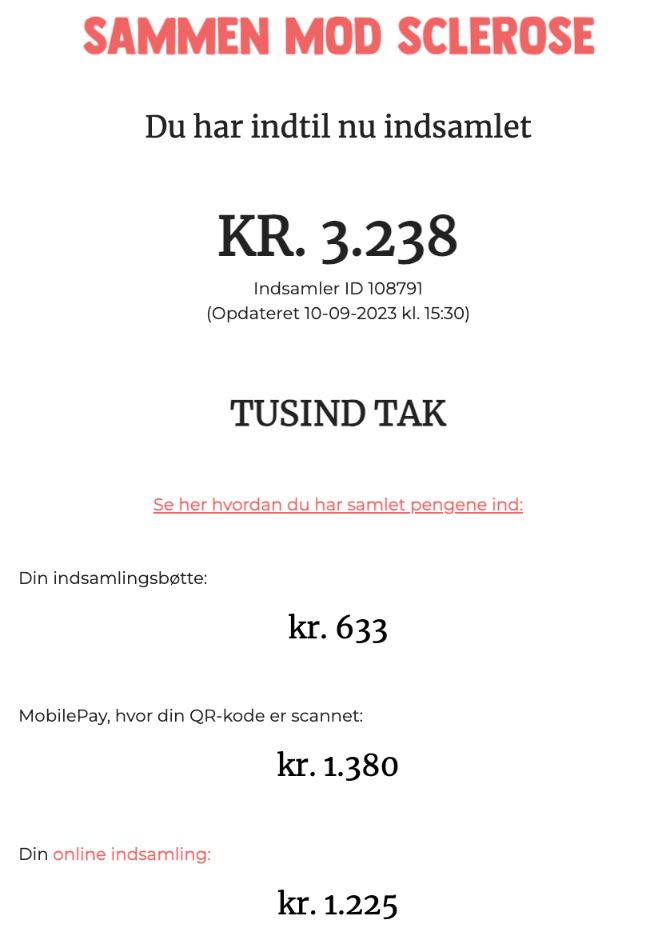 Scleroseforeningen indsamling 2022
(Danish Sclerosis Association)
Donation 2022 Scleroseforeningen See result here>>
My achievements you can see here>>
Dear Soren
I want to say a big thank you for collecting with your own online fundraiser at the Sclerosis fundraiser. You collected DKK 2073.50. And it makes a difference, because every penny counts when it comes to our joint fight against multiple sclerosis.
We again had a fantastic collection this year, where we raised an impressive amount of DKK 5,600,000! What you may not know is that a full DKK 1,152,000 of this has been raised via online fundraisers like yours.
That is why I am so grateful that you chose to reach out to your family, friends and acquaintances to ask them to make a contribution to research into multiple sclerosis and to better conditions for the far too many Danes living with multiple sclerosis.
You have made an important contribution to the fact that the Sclerosis fundraiser has collected an impressive amount again this year. Thank you!
The very best regards
Klaus Høm
Manager